RCW Cleaning Services Ltd management and staff constantly aim to provide a professional quality service, never cutting corners or costs and undertaking each project to the same high standard. We are proud that safety is priority and will not be compromised. We always treat customers and colleagues with respect and courtesy.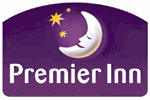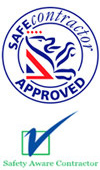 Gutter Cleaning and Gutter Clearance in Manchester and Stockport
Gutter cleaning can be cleaned from traditional ladders, access machine or gutter vac, we decide on the safest and the one that fits within your budget.

Cleaning all debris from your gutters and down pipes saves on the expensive cost of damp or replacing gutters, many don't realise the extent that full gutters have over time on your property and for a small price we can clean your gutters regularly.
Gutter Vac System - Gutter vac is a safe way to clean gutters from the ground and also has the capability to do a recorded survey and show you before and after pictures, all done from the saftey of the ground.

So for all your Gutter cleaning and gutter clearance needs in Tameside, Stockport, Hale, Wilmslow, Bramhall, Wigan, Bolton, Liverpool, Manchester, choose RCW Cleaning Services Ltd.